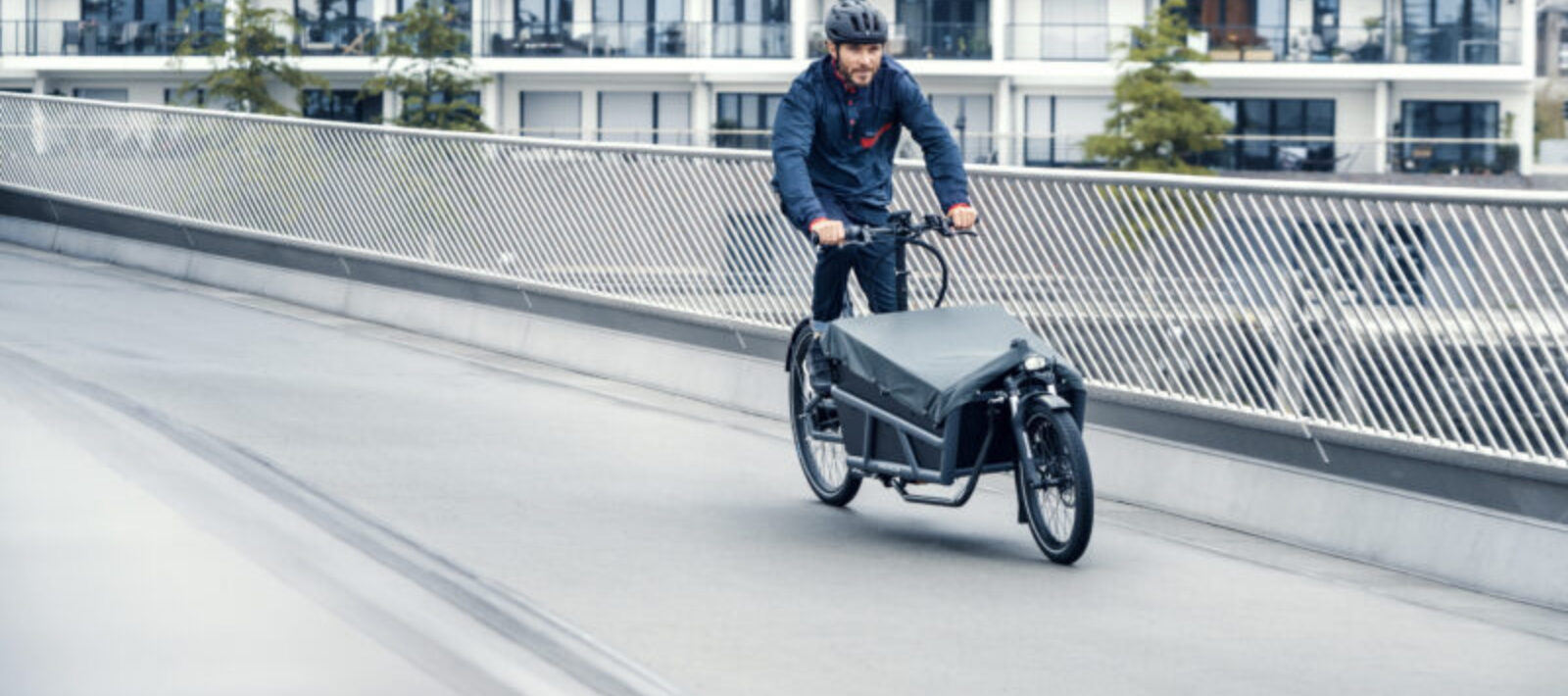 Step-by-step plan for a bicycle lease plan
Covid-19 made a lot of people cyclists! The weather was great, and suddenly we had much more time to go everywhere by bike. During the lockdown many car owners probablyh discovered they loved cycling. Research by VAB suggests that 1 out of 10 commuters has switched from their car to a bike or e-bike. Maybe you as an employer might try to convince the other 90% by launching a bicycle lease plan?
How does a bicycle lease plan work?
The bicycle lease plan is budget-neutral for the employer, via wage exchange of the employee. The lease amount is deducted from the gross salary, which makes it financially very interesting for the employee. Daily commuting boosts physical and mental health! The result is less absenteeism and happier staff. And everyone is on time, because getting stuck in traffic and parking problems are a thing of the past. As the icing on the cake, as a company you are doing your bit to reduce emissions.
Cyclobility bicycle lease plan
We are trying to get as many employees as possible to adopt cycling. Because of our comprehensive approach, our customers find that commuting by bicycle is no problem at all. We offer more than 100 different models. Premium brand e-bikes, non-electric bikes, road bikes, mountain bikes, cargo bikes and speed pedelecs... For each company, we draw up a tailored cycling policy in consultation with the HR manager. Cyclobility keeps the additional workload for the company to a minimum and offers full guidance for the services involved in the implementation of bicycle lease .
After our (online) presentation to the HR manager of your company, we can organise a test event on-site with the company. Employees can book a place for the event via the webshop. We will bring a fully loaded trailer to the event! You can test all models extensively, and the motivated Cyclobility team can advise you. In this way, we ensure that every employee can find the right leasing bicycle for their daily commute.
When your company gives the Cyclobility bicycle lease plan a GO, we create a personalised webshop. We offer over 100 different models, but of course the range can be adapted to the needs of your company. Employees can order their preferred bicycle in our webshop. They can also supplement the lease with accessories such as bicycle bags, helmets clothing, locks and cycling glasses. Employees can immediately see the total monthly cost. None of this 'we'll email you the quote' nonsense. The order is final after approval of the HR manager via the same web shop.
Competitive price, best quality
Cyclobility offers high-quality lease bikes from premium brands like BMC, Riese & Müller and Scott at very keen prices. This is because we are in direct contact with our suppliers, largely cutting out the middlemen. As a result we can also guarantee attractive delivery times All our e-bikes and speed pedelecs are equipped with Bosch motors and batteries. We deliberately opt for the highest quality, so we rarely have technical problems. You can count on our leased bikes to take you wherever you're going.
Not just any bicycle leasing partner
All bicycles are assembled by Werkplus , a customising company located in Waregem. They ensure that people with a work-limiting disability or who are temporarily distanced from the labour market can still do a meaningful job, provided they receive proper training. Our loans are provided by Triodos , the first and only ethical bank in the world. It only funds activities that focus on people, the environment and culture. As mentioned before, our bicycles and accessories are of the highest quality, so they have no place in a disposable society. In this way, we try to contribute to a liveable and respectful society.
Delivering bikes 'alongside the soup and the fries'
While you are telecommuting, mowing the lawn or giving your best on Zwift, we deliver your lease bike to your doorstep! We contact the employee directly to agree a delivery time.
Overview of the bicycle lease plan
Cyclobility has left no stone unturned; our bicycle lease plan via the employer is a one stop shop. There is nothing we have not thought of! Frequent maintenance of the bicycles on the company's premises by the Cyclobility mobile repair service, VAB breakdown assistance, and all bicycles are insured.
Want to know more about our bicycle lease plan?
Make an appointment with Cyclobility, for an online or real-life presentation. Send an email to info@cyclobility.be , or call +32 (0)55 60 66 97. We support you on generating internal support for the lease plan. Next, we will organise a test event on-site at your company. Employees can order their bicycles and accessories in the webshop, and the order is then approved by HRM. Afterwards, we communicate directly with the employees, not through the company. We will contact the employees to schedule delivery and the maintenance. In case of problems or questions, they can always come to us. One single point of contact!